We are thrilled to announce that RoverPass will now support reservation bookings that are longer than 27 days! Take a look at the new features we have have added to your RoverPass Owner Portal!
Long Term Reservation Features Overview:
Monthly Pricing:
You can now set monthly pricing rates in your RoverPass Owner Portal! Take a look in the 'Rate Editor' tab to see our new improved layout. Also, check out this article here which shows the step by step process of setting up your Monthly Pricing Rates.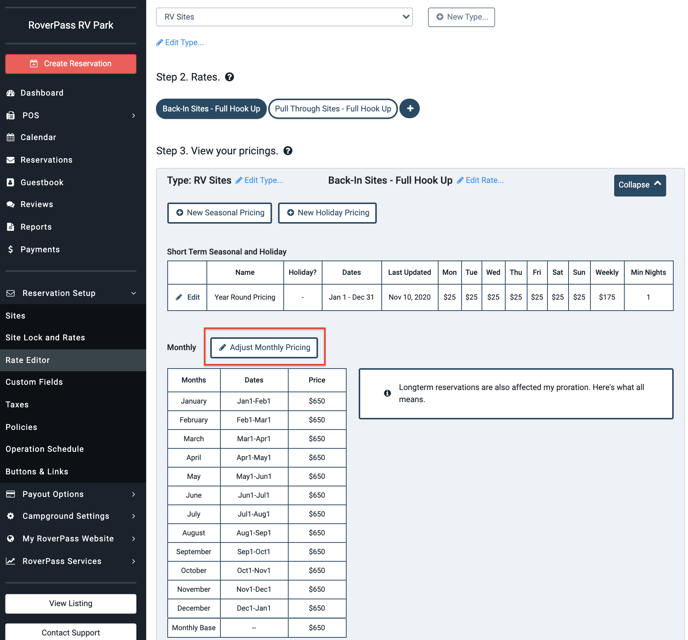 Quickly Filter Open Sites for Long Term Stays:
We have also included ways for you to filter your available sites to see which sites are best fitting for these long term bookings when creating the reservation. Take a look at this article here to see how to use this feature!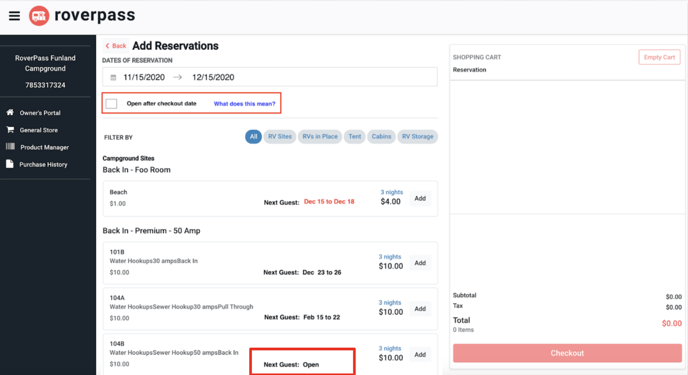 Flexibility to Block a Site from Receiving Future Bookings:
We have also created a way to easily block a site from future bookings while creating the reservation! This will allow you the flexibility to place a future block on the calendar using the 'Block Until' date box. This is commonly used when you know a reservation is staying Long Term and you want to leave that site open in the future in case they wish to extend their stay! Simply enter the date you would like to Block the Site until and complete the reservation process. Then take a look at your 'Calendar' tab to see "Black Block Box" following that reservation.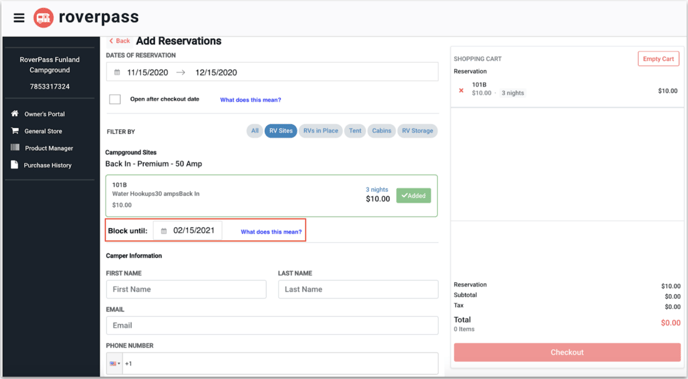 Payments Tracking Tab:
You can now see all of your payments processed through RoverPass in one place! The 'Payments' tab will allow you to filter through your payments by Reservations, General Store, or Custom Charges. Take a look at this article here to get familiar with the NEW Payments tab!

Coming Soon: Be on the look-out! Later this year in 2021 we will launch the ability to create monthly payments for your long term bookings and include payment notifications to the traveler to ensure you are paid on-time!