How to Manage Long Term Reservations Through RoverPass
How to Filter Open Sites for Long Term Stays
Our new long term stay Site Filter makes it easier for you to manage your Long-Term reservations and helps make you more money!
How-To Filter Open Site for Long Term Reservations:
Step 1: Login through the RoverPass Owner Portal Sign In Page
Step 2: Click on the 'Create Reservation' tab in the left hand sidebar
Step 3: Enter the dates that the camper is inquiring about
Step 4: Check the 'Site open after..." check box

Step 5: Take note of the middle column site messages "Available Sites Open After Check Out/No Available Sites Open After Check Out"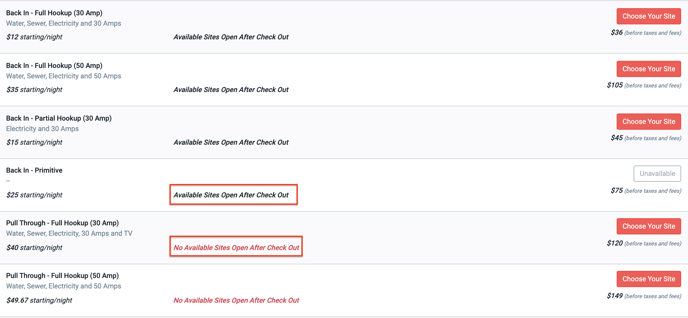 Step 6: Select the site type by clicking 'Choose Your Site' button, this will then ask you to pick from the available sites, this screen will also show you when the "Next Booking:" is for each site on the list.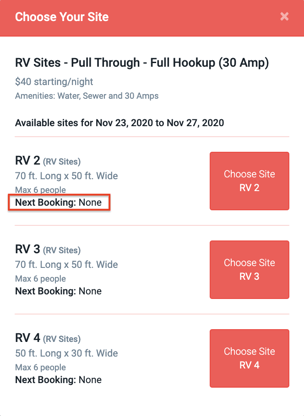 Finish out the reservation process by completing the Camper Details and Payment section. Feel free to take a look at this article to see how to Create a Reservation from start to finish within your RoverPass Owner Portal!