How to Create, Edit, Cancel, and Refund a Reservation
Filter Sites Open After the Checkout Date
Have a camper that is booking for a few days but has mentioned they may want to extend? Put them on a site that you know will be available after their checkout date!
Upon creating a reservation in the Reservation Builder, check the 'Site open after..." checkbox

Take note of the middle column site messages "Available Sites Open After Check Out/No Available Sites Open After Check Out"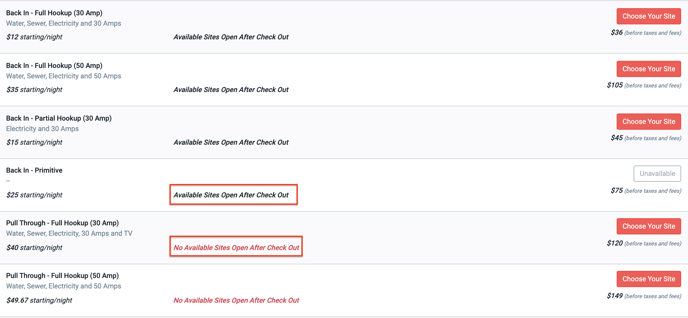 Select the site type by clicking 'Choose Your Site' button, this will then ask you to pick from the available sites, this screen will also show you when the "Next Booking:" is for each site on the list.