RoverPass introduces automated payment reminders to campers to ensure you get paid on time!
How Payment Reminders Work:
1. Create a reservation using Multiple Payments and set up your Scheduled Invoice date(s)
2. We will send the following automated payment reminders according to the Scheduled Due Date you set:
Due in 7 Days
Due in 3 Days
Due Now
Past Due
Past Due with Late Fee Warning (if you have configured late fees for your park)
Past Due with Late Fees Applied (if you have configured late fees for your park)
3. Once a payment Status is 'Past Due' we will then send a Past Due Payment Reminder including any late fees that have been applied to the invoice.
4. Payment Reminders will stop after payment has been completed and a Payment Confirmation email will be sent to the guest for their records
Checkout our article here that explains how to set-up Late Fees for Late Payments
---
Travelers Payment Options:
When the traveler receives their Payment Reminder email they will be provided with a link to a secured payment page where they can:
Pay their invoice balance and any other associated fees
Pay by credit or debit card
Save their card on file for future use
Agree to Cancellation Policy and ToS by selecting a checkbox
---
Payment Reminder Emails
Take a look below at the various Payment Reminder emails we send out to campers to encourage timely payments!
Due in 7 Days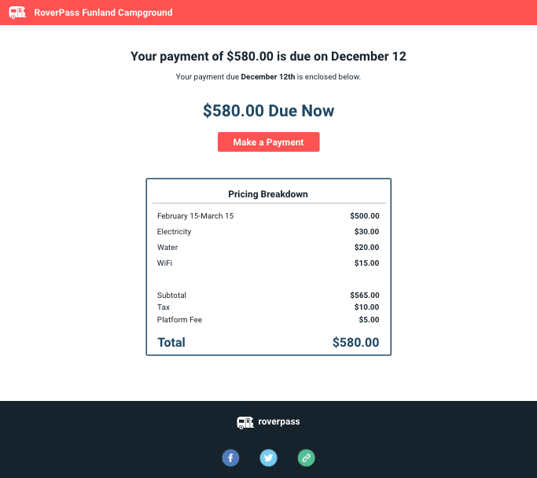 Due in 3 Days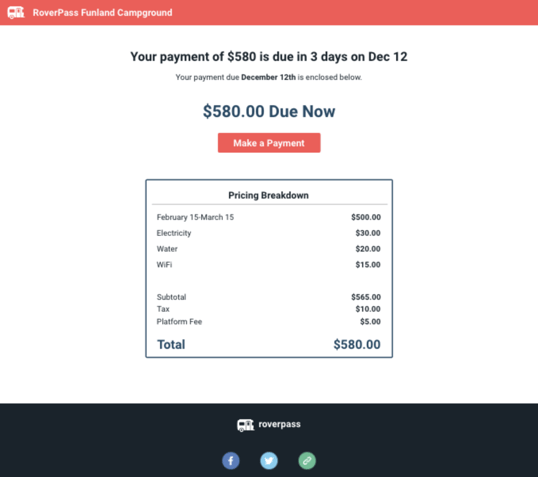 Due Now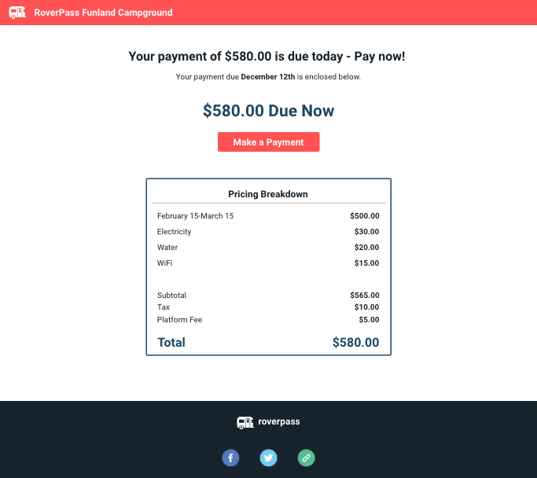 Past Due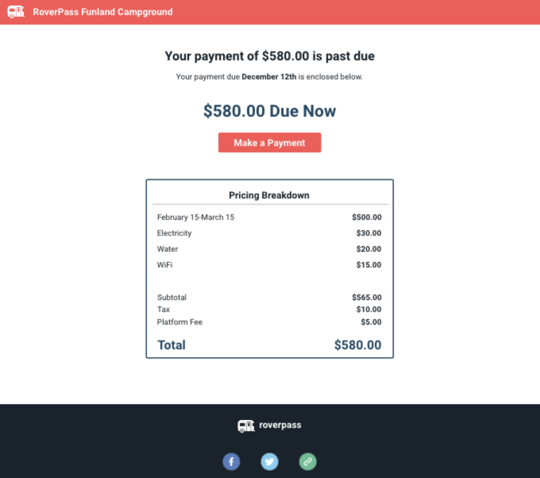 Past Due with Late Fee Warning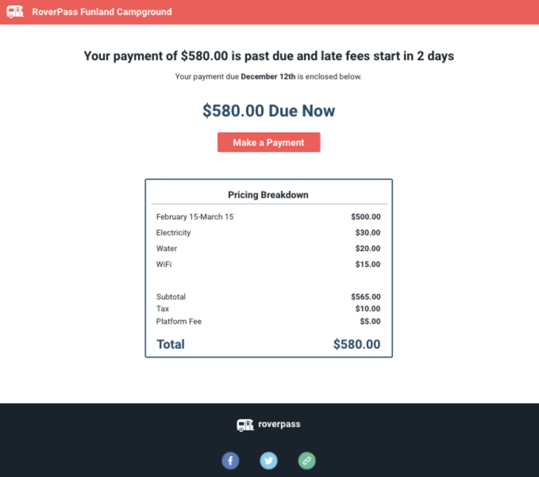 Past Due with Late Fees Applied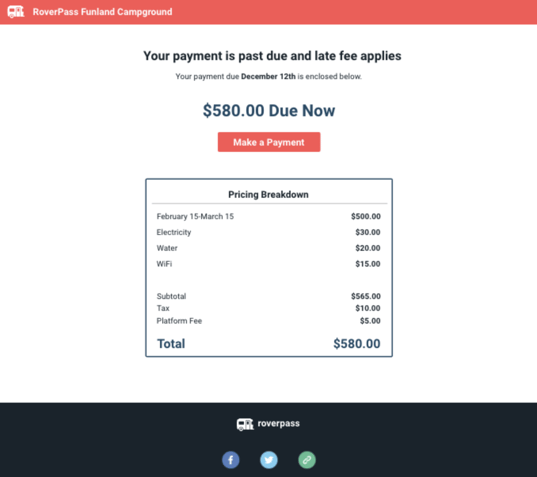 Payment Confirmation Page