Using The Social Promotion Feature
Turn your ticket purchasers into social media influencers!
This feature allows you to offer special incentives to ticket purchasers to share a link via Facebook, email, or other online social options.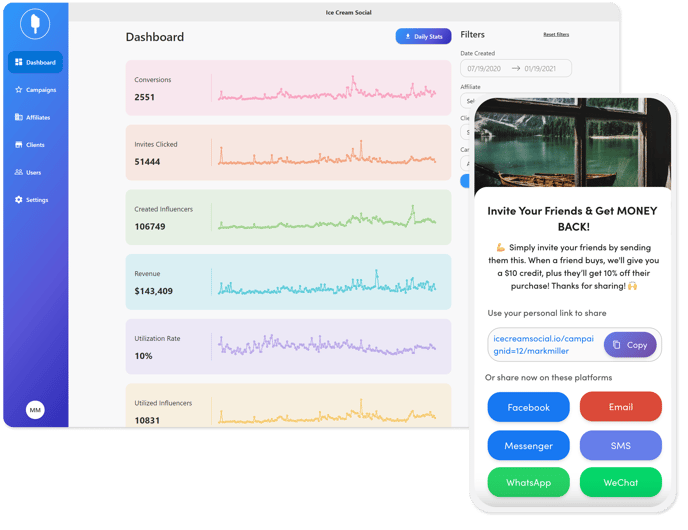 How it works:
Based on how the purchaser uses the link, followers or recipients can then use that code to purchase their own tickets.
It will be tracked back to the original purchaser's code to offer them the discount or credit.
This allows for more people to discover your tickets and make a purchase, thus increasing your revenue potential.
Best Practices:
All event ticketing portals will have this turned on by default.
The default promo code is:

(Header) Send your friends a 10% Off Code:

(Copy) 😎 Invite your friends! Get a $25 refund after 5 friends buy through your invite. Thanks for sharing! 🙌
Reporting:
Please request this from your account manager or the CS team at least 2 business days in advance of when you need to view reports.