RoverPass Ticketing + Event Portal
RoverPass Ticketing, Events and Passes
An online solution for campground owners that offer rentals, day passes, special events, and more at their park!
RoverPass Ticketing is way to sell event tickets, day passes and seasonal passes. Customers can make a ticket purchase separate from their RV reservation, or both!
Ticketing can be used for many scenarios, such as the following: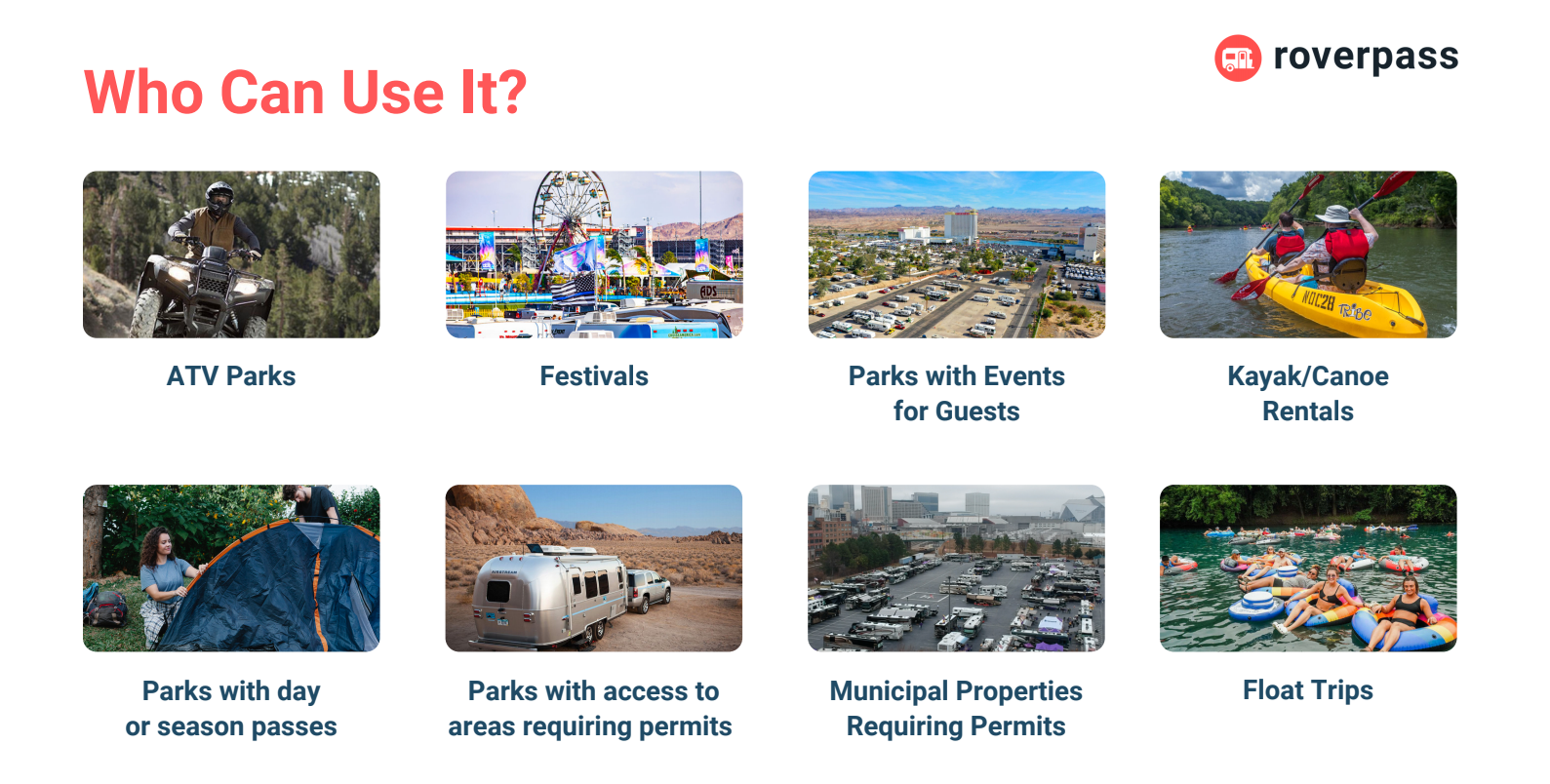 Key Features for RoverPass Ticketing:
Reoccurring or one-off events
Promo Codes
Robust Reporting
Mobile app ticket scanner
Email Marketing
Support multiple event sales at one time
Allow for access packages/comp packages
Passes for events or activities
Setup fee and transactional fees apply. These fees may vary based on your specific needs. If you are interested in RoverPass Ticketing for your campground, please register for a demo with a RoverPass representative here.