This article will show the steps to create a new event and preview your event as the customer within RoverPass ticketing!
Create An Event
Step 1: Login to your RoverPass Ticketing Portal
Step 2: On the left hand side, select 'Events'
Step 3: Select the button 'Create Event' to create a new, ticketed event
Step 4: Fill out any required details:
Event Name + Description
Upload Images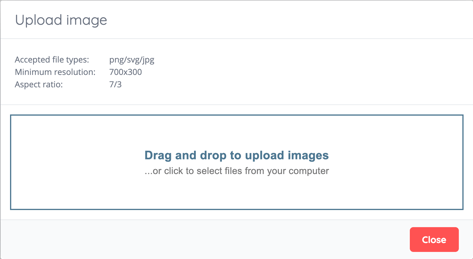 When adding photos to your event, the minimum resolution and accepted file types will be displayed at the top of the pop-up to upload. You can drag and drop your photo, or click to select the files from your computer!
Step 5: Click 'Next'
Step 6: Add a 'Venue' by selecting your campground location, or a specific location near your campground where the event will take place
Step 7: Select 'Single Event' and choose the Date, as well as Start and End time the event will take place
Step 8: Select 'Skip Tickets'
Step 9: You will now be able to preview your event, and select 'Save and Publish'!
If your event will have tickets for the entire Event time, please click here on how to create tickets.
If your event will have Time Slots, please click here for how to create a Time Slot Event and Tickets.