Reservations can be created through the Reservation Builder, using the 'Create Reservation' button or directly from the Calendar tab.
Creating a Reservation: From the Reservation Builder
Step 1: Login through the RoverPass Owner Portal Sign In Page
Step 2: Click "Create a Reservation" in the left hand sidebar
Step 3: Enter the dates that the camper is inquiring about
Step 4: Select the site type by clicking 'Choose Your Site' button, this will then ask you to pick from the available sites
Step 5: Select a specific site, by clicking the "Choose Site ____" button
Step 6:Enter the 'Camper Details', such as name, address, and reservation details, then click 'Continue to Payment'
Step 7: Select the appropriate tab on how the camper would like to pay for the reservation (credit card, cash, check)
Default:

Pay with Credit Card
Pay with Cash
Pay with Check
Step 8: If the price looks good, enter in the payment information, and click the "Complete Reservation" button
How To Video: Create a Reservation in Reservation Builder
Screenshots of Steps: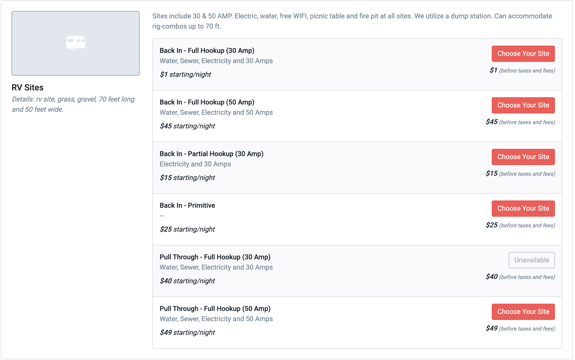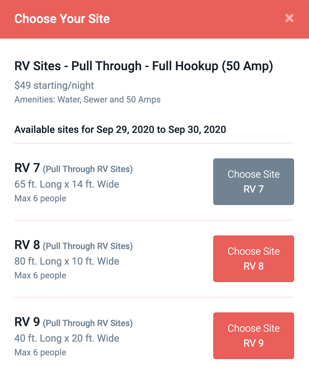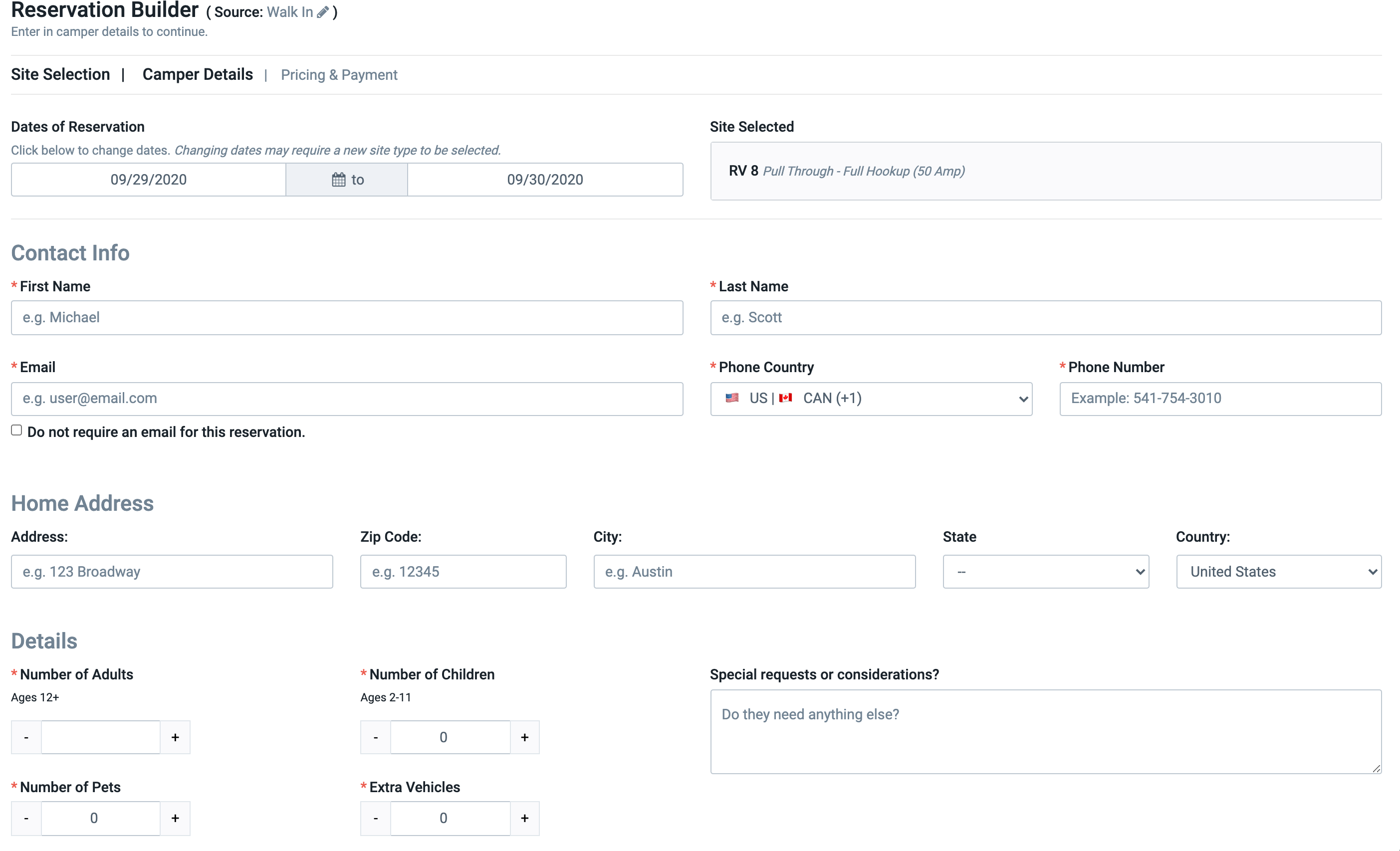 Using the 'Change Price' Tool:
If you need to use the 'Change Price' tool to adjust the reservation total, check out this article for a walk through of the process!
Creating a Reservation: From the Calendar Tab
Check out this article here for information on creating reservations within the 'Calendar' tab in your RoverPass Owner Portal!