How to Create, Edit, Cancel, and Refund a Reservation
Override a Price or Add a Manual Discount
Not happy with the calculated price for some unusual reason? No worries... you are in control and it is now easier than ever override a price in the Reservation Builder.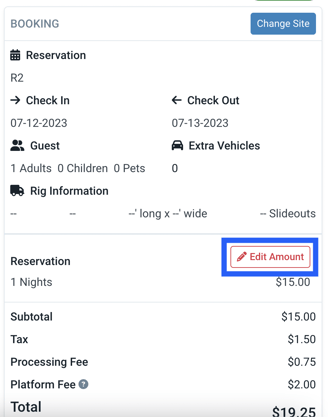 Step 1: When creating a reservation from the RoverPass Owner Portal, locate and click the "Edit Amount" Button in the cart (on the right side of your screen).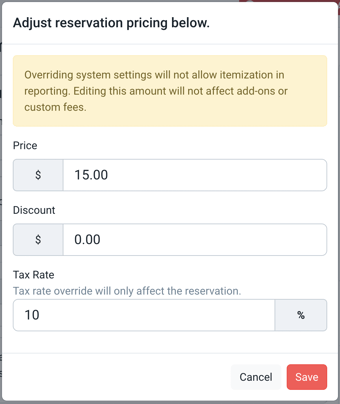 Step 2: Adjust the 'Price,' 'Discount', and/or 'Tax Rate' fields to reflect the amount that you would like to charge the camper
Step 3: Click 'Save'.
Please Note: Overriding system settings will not allow itemization in reporting. Editing this amount will not affect add-ons or custom fees.
Tax rate override will only affect the reservation.