How to Change & Update your Listing
Adding a Notice to RoverPass Listing
Want to notify your campers as they book online of important information to know before booking, or even an event happening at your campground during specific dates? Use 'Notices' to alert your campers while booking online!
Step 1: Login to the RoverPass Owner Portal
Step 2: On the left hand side, navigate to 'Campground Settings' and click 'Notices'
Step 3: Click the red 'Add a New Notice' button on the top right hand corner
Step 4: Select a date range that you would like the notice to display on your listing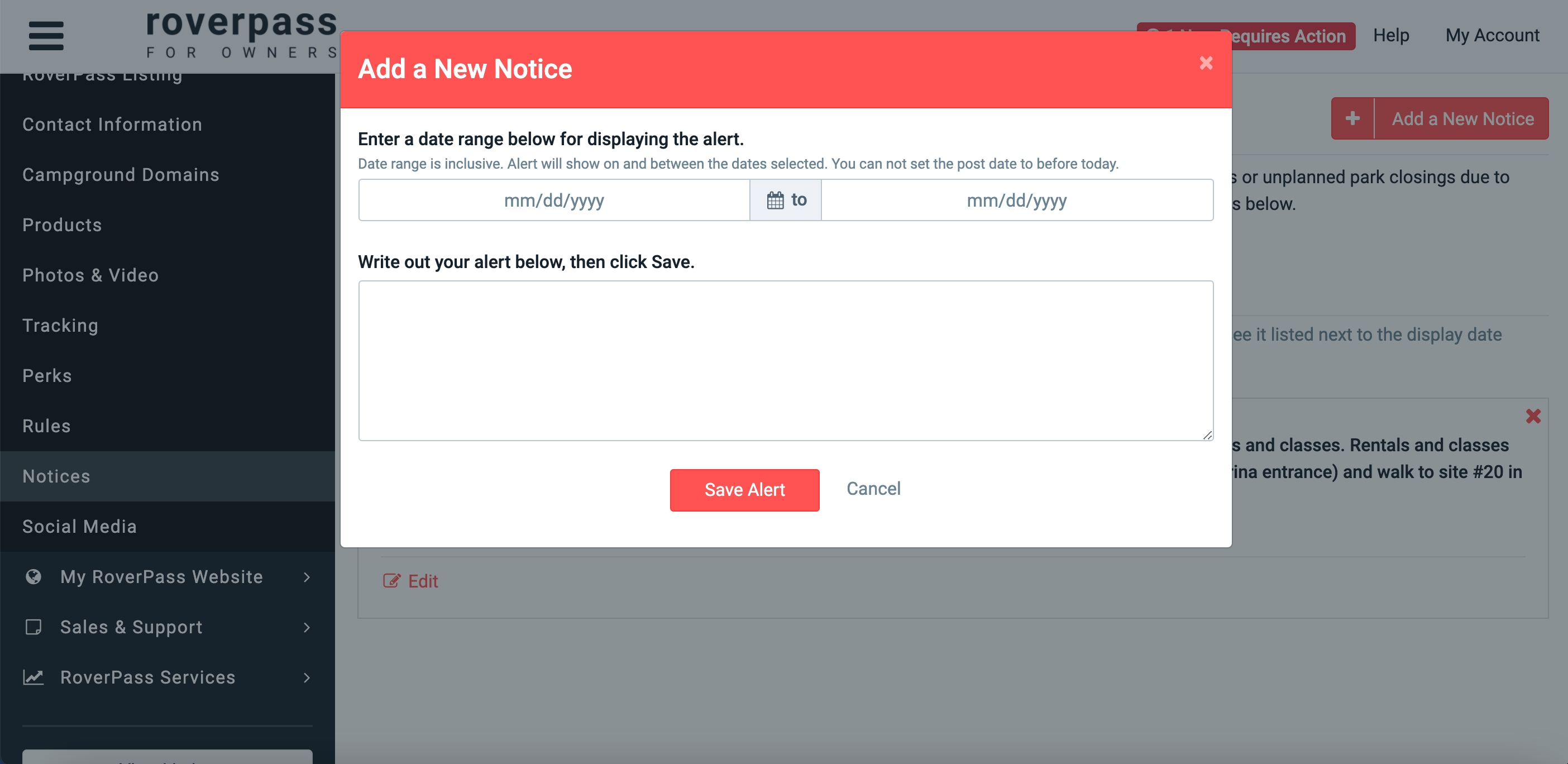 Step 5: Write the alert that you would like to display on the notice in the text box, and click the red 'Save Alert' button to display your new notice!
To view your notice on your listing, click the red link that states 'Click to view your active notices'!