How to Change & Update your Listing
How to Add a Picture to your Listing
Pictures help draw people in and give them an idea of what your park looks like. Boost your listing by adding some pictures!
Step 1: Login through the Owner Sign In Page
Step 2: Click on the 'Photos & Videos' tab on the navigation bar on the left-hand side
Step 3: Click the "Upload a Photo" button under the Photos section
Step 4: Upload the pictures you wish to add for your park
*You can add multiple pictures at once by holding down the command or control button while clicking the photos you wish to add*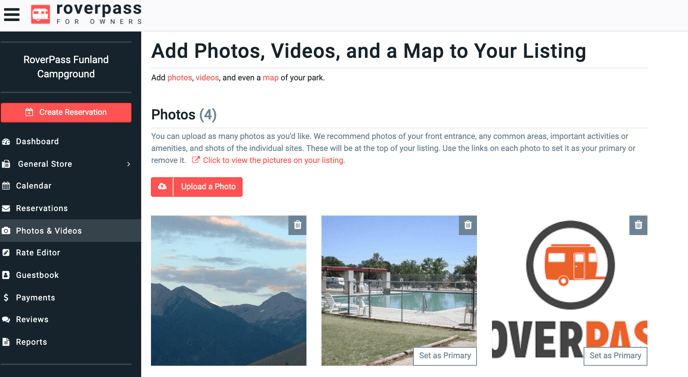 * Want to add photos to your individual sites? Click here to learn how!